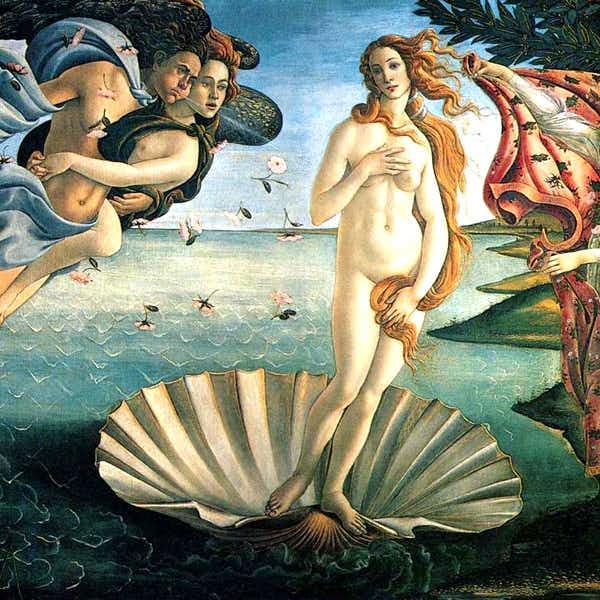 The Birth of Venus
Artist – Sandro Botticelli
The image of a beautiful Venus rising out of the ocean in a shell is one of the most recognisable in the world. The painting, completed in 1484, is a Renaissance masterpiece that was commissioned for the Medici family. The scale of the painting and the detailing is exquisite and awe-inspiring. The painting showcases the young Venus being ushered onshore by Zephyr, god of West end, and ready to be clothed by Pomona, the goddess of spring.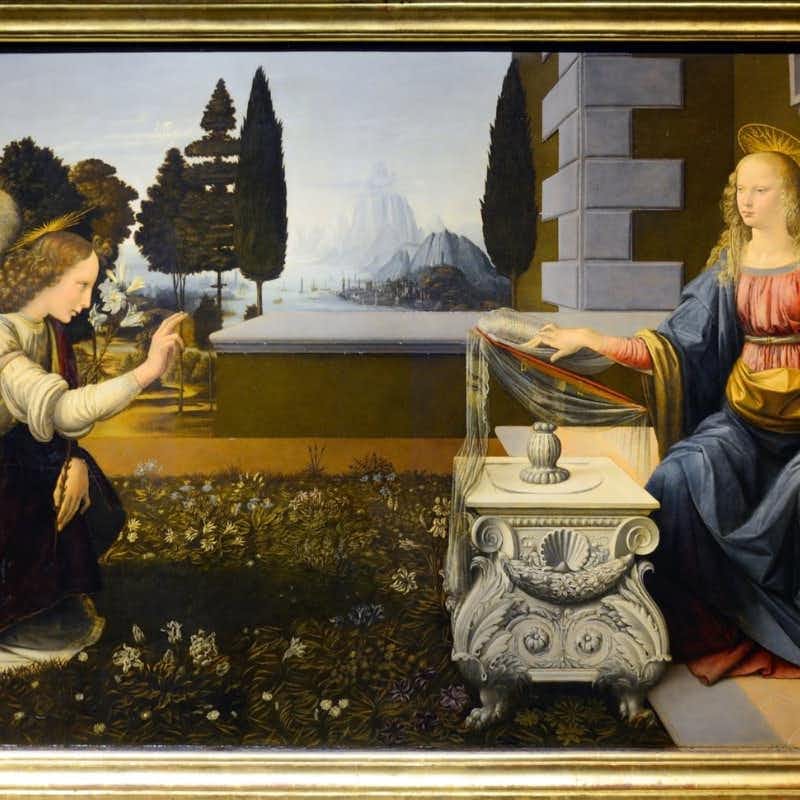 The Annunciation
Artists – Leonardo Da Vinci and Andrea del Verrochio
A museum worth its salt has a masterpiece by Leonardo da Vinci and the Uffizi Gallery has the Annunciation! The extraordinary artwork was done in collaboration with Vinci's master, Andrea del Verrochio but his distinct style is seen through in the work. The painting captures the moment when Angel Gabriel announces to Virgin Mary that she will conceive the son of god and name him 'Jesus'. The painting is detailed and even showcases Madonna's Lilies that signify the virginity of Mary.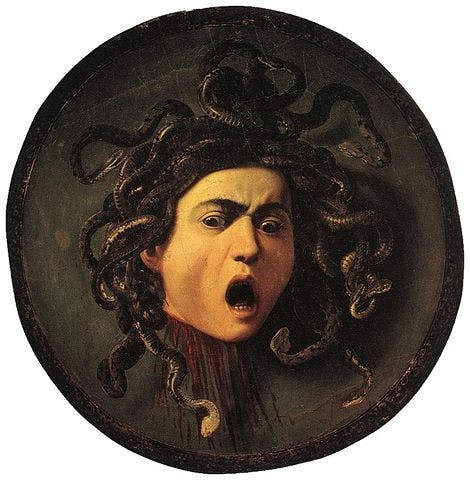 Medusa
Artist – Caravaggio
The Medusa is one of the most evocative paintings in the Uffizi Gallery and one that is sought after by visitors. The painting by Caravaggio is a round canvas and was painted in 1597 and commissioned as a gift to Grand Duke Medici. The painting depicts the mythological character 'Medusa' who has the capability of turning men to stone and has venomous snakes as hair. The canvas shows the exact moment when her head was decapitated and her expression is priceless!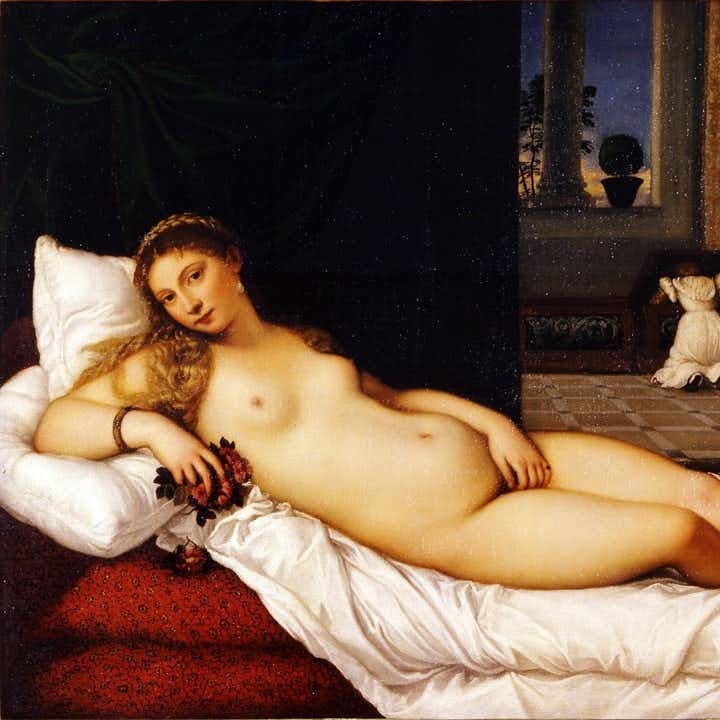 Venus of Urbino
Artist – Titian
The Venus of Urbino is one of the most controversial paintings by Titian. The painting depicts Venus in a nude form and was considered to be pornographic in element, a blot on the illustrious career of Titian. However, the painting itself was commissioned by the Duke of Urbino and gifted to his wife and depicts the elements of marriage – eroticism, fidelity and motherhood. The dog at Venus's feet symbolizes fidelity while the girl looking in the chest symbolizes motherhood.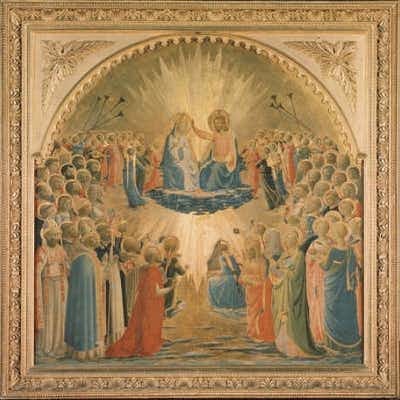 Coronation of the Virgin
Artist – Fra Angelico
The Coronation of the Virgin inspires awe and is one of the best known altar-pieces in history. Originally conceived as a triptych, this altarpiece has two sister-pieces known as The Marriage and The Funeral of the Virgin, which you can view at the San Marco in Florence. Fra Angelico used the gilded technique to depict the coronation of the Virgin by Christ and all the saints in attendance. The stunning golden rays of the painting emit spirituality and the painting is a delight to view.